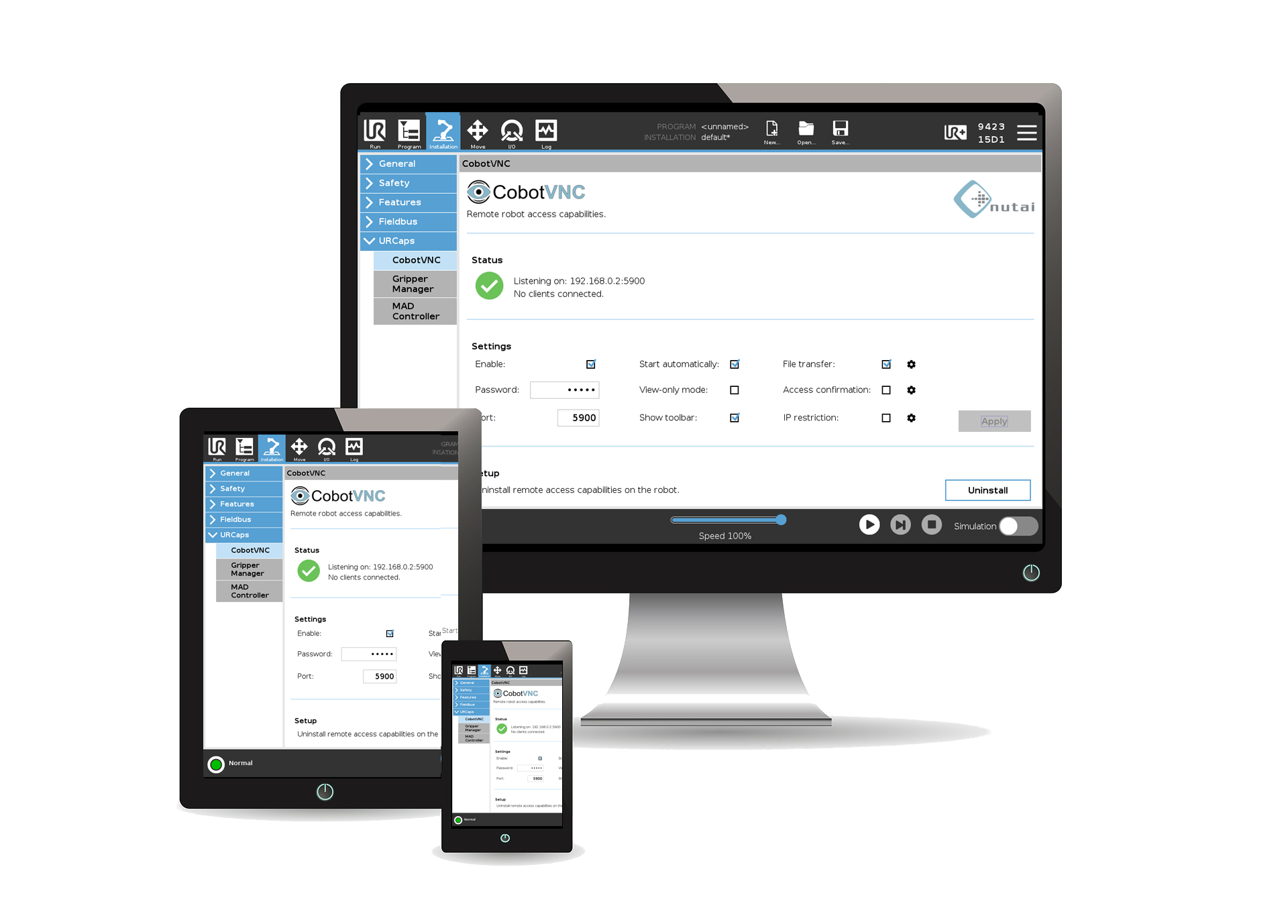 CobotVNC is a URCap software that will allow you to remotely access your UR robot within the same local network through Virtual Network Computing (VNC).

Multi Axis Drive (MAD) Controller is a URCap software that allows you to control one or multiple FESTO external axes (via CMMP-AS motor controllers) from your UR robot.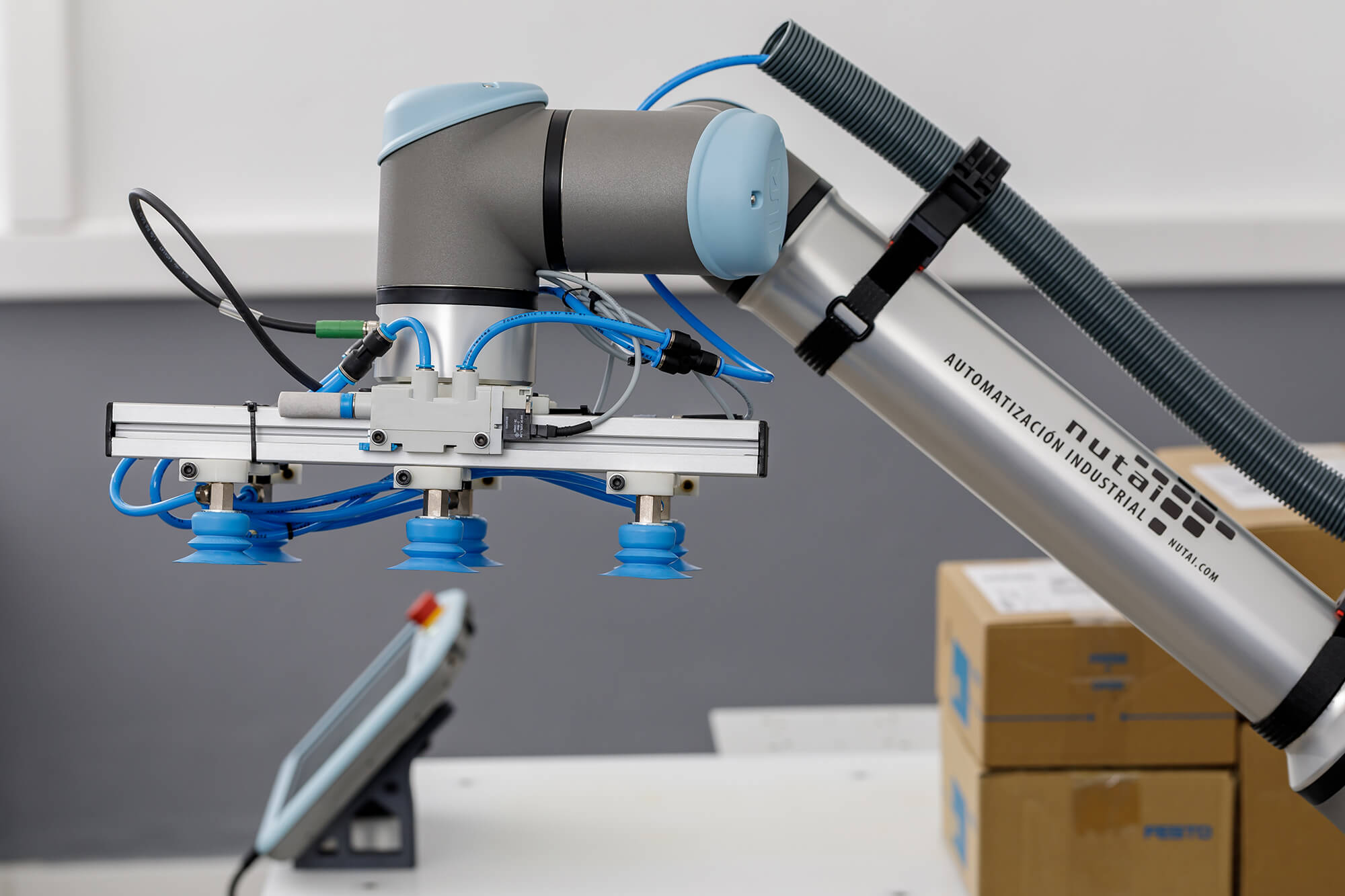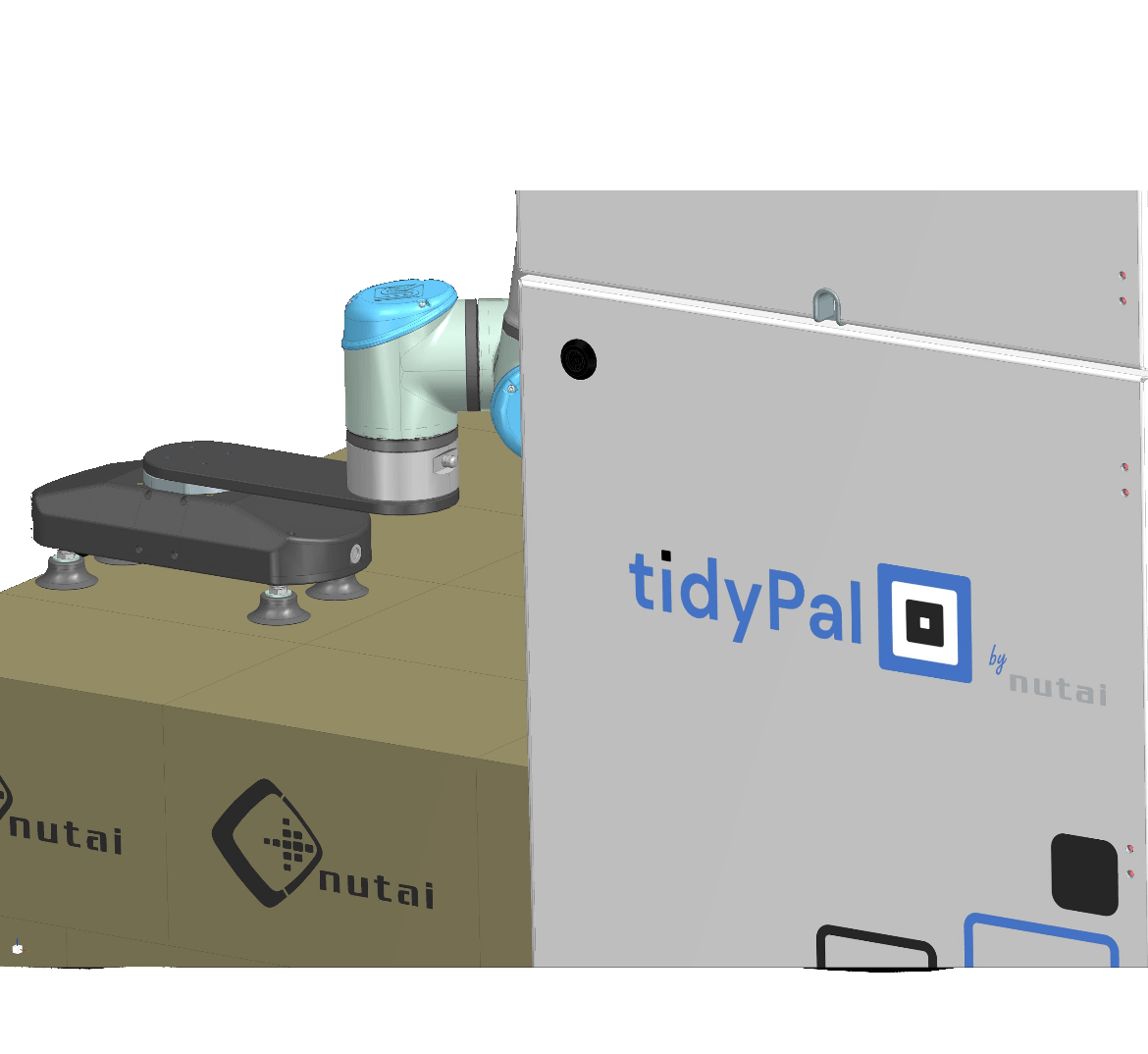 tidyPal is a solution consisting of hardware and software, which allows the automation of the palletizing process.
With the software you can configure the different hardware components of the station such as pallet types, case types, robot I/O, working mode, etc. Also with the option to create the automatic mosaic.

NIBiPick is an industrial solution based on the combination of collaborative robotics and artificial vision.
It performs a chaotic Bin Picking of one or several containers at different heights depositing in different locations.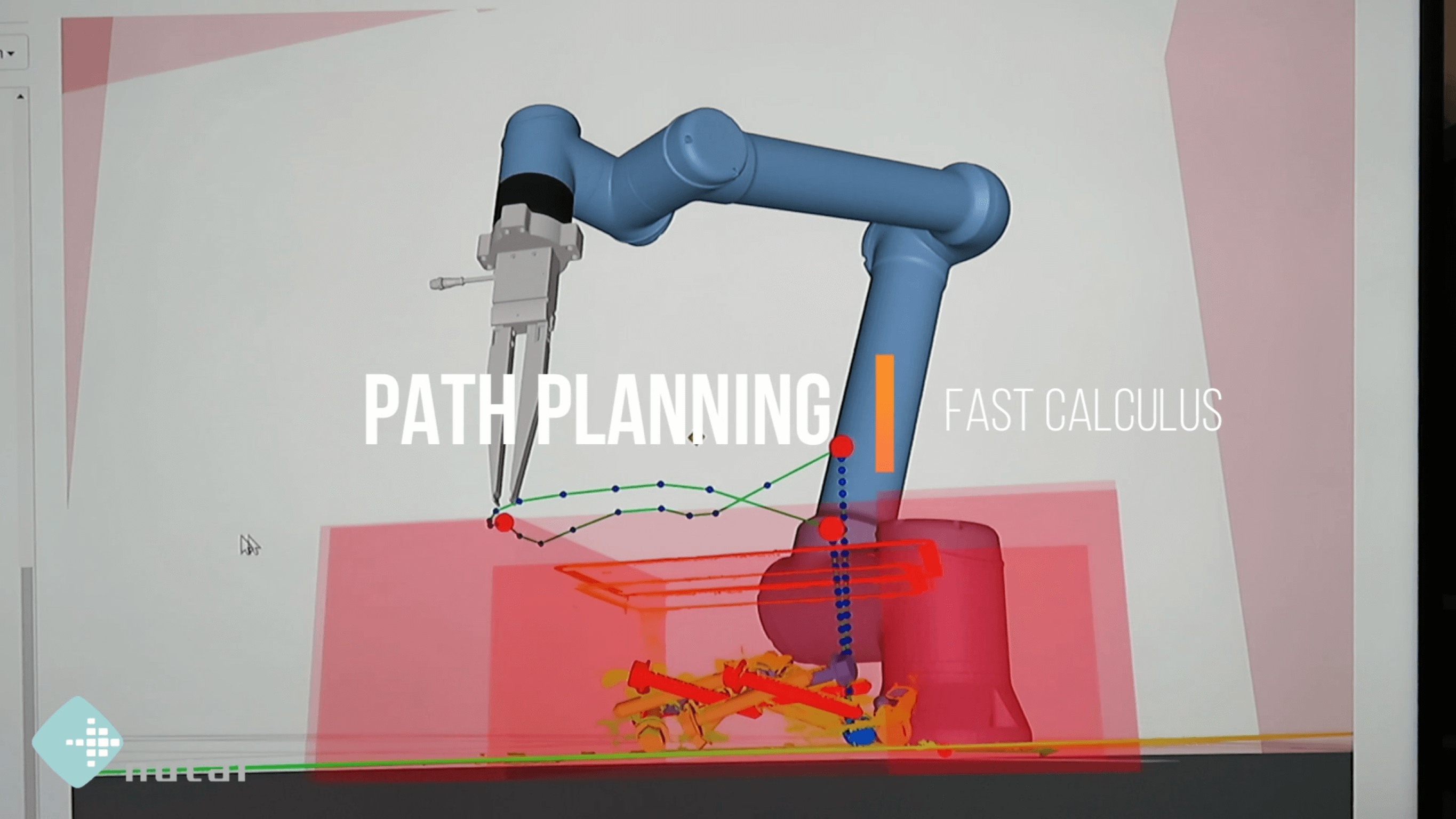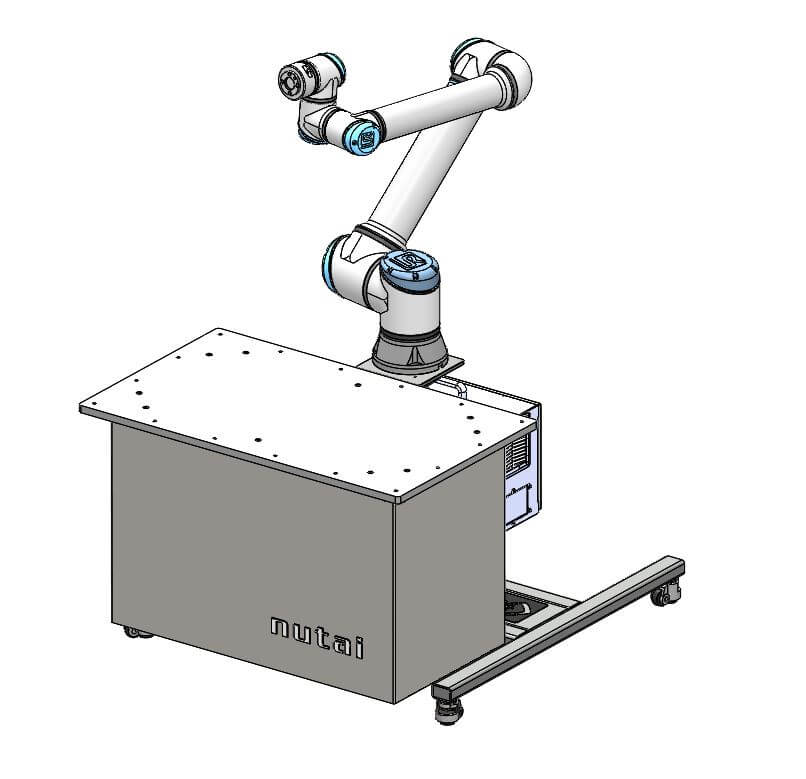 Collaborative Robot Stand
Collaborative robot stand is the perfect complement for your cobot, it is a robot stand that can be fixed or mobile, adjustable in height, position and location according to your needs.