Intelligent containerization, digital analysis and robotic processing of electric vehicle batteries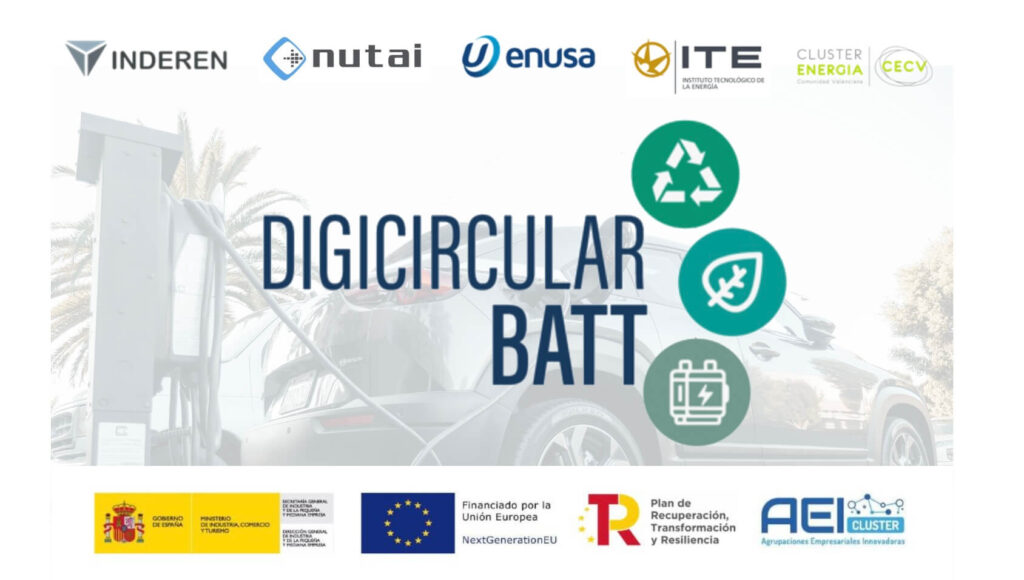 The PYMES INDEREN (Engineering and renewable developments), NUTAI, together with ENUSA Advanced Industries, S.A., S.M.E., the Technological Institute of Energy, ITE) and the Energy Cluster of the Valencian Community (CECV) have developed the DIGICIRCULAR-BATT project, this project started in 2021 and its main objective is the industrial research on the management of electric vehicle batteries.
The new industrial process proposes an optimal collection, handling, management, analysis, screening and reconditioning of used EV batteries, for their viable composition as energy storage assets for use as support for electric renewables and in demand-side management strategies. Novel automatic and digital systems, all interconnected, have also been designed and integrated.
This project is part of the call of the Ministry of Industry, Trade and Tourism for Innovative Business Groups with the aim of improving the competitiveness of SMEs in the framework of the Recovery, Transformation and Resilience Plan, file number AEI-010500-2021b-205.