Detection and analysis of finish defects on metallic surfaces using advanced artificial intelligence techniques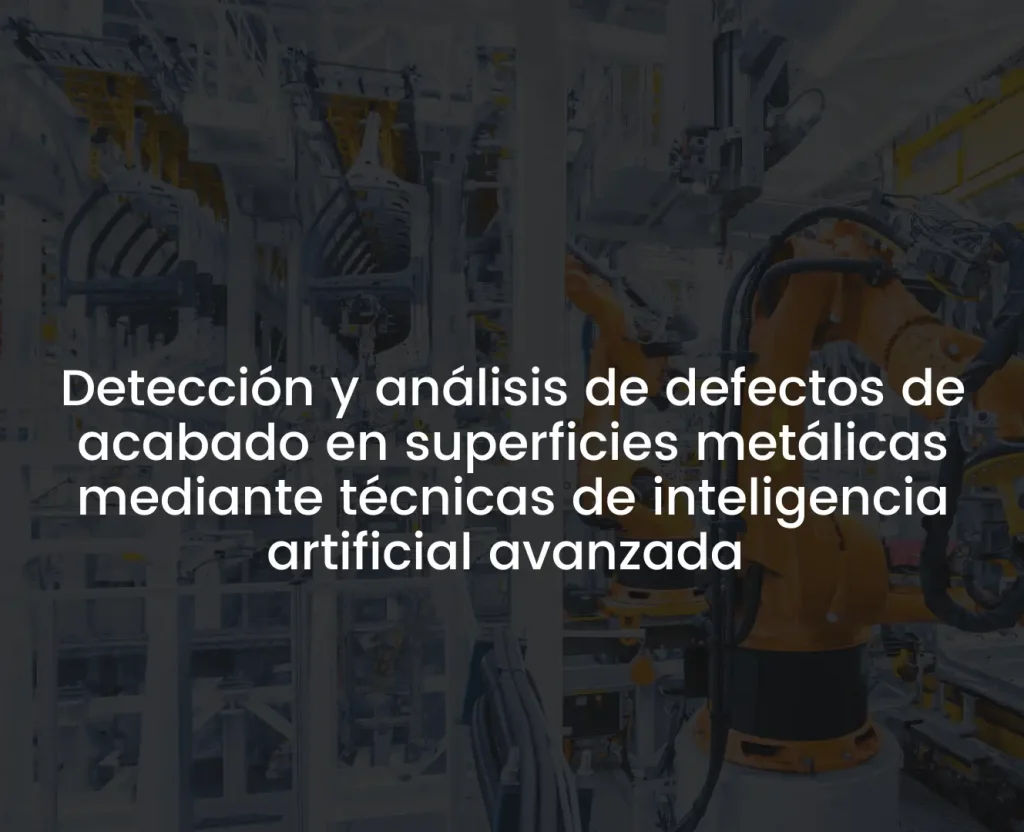 New Industrial Automation Techniques, SL has completed the project "Detection and analysis of finishing defects in metallic surfaces using advanced artificial intelligence techniques" with file number "2020/0720/00100064".
This project has been financed with the support of the Ministry of Economic Affairs and Digital Transformation and with the backing of the European Regional Development Funds through the 2020 call for aid on technological development based on artificial intelligence and other digital enabling technologies within the framework of the strategic action of economy and digital society of the state program I+D+i, C007/20-ED.
The proposed development is composed of several independent developments that, once integrated, form the complete solution for the detection of surface defects. On the one hand, an artificial vision system will be developed, consisting of one or more cameras and a lighting system that will be able to highlight the surface defects and aid in their detection. At the same time, a software application will be developed that will be in charge of processing the acquired data by means of a model based on artificial intelligence in search of surface defects.
The development of this technological solution is intended to increase the reliability and efficiency of the inspection and defect detection processes.