Online and predictive control system for consumption and machine failures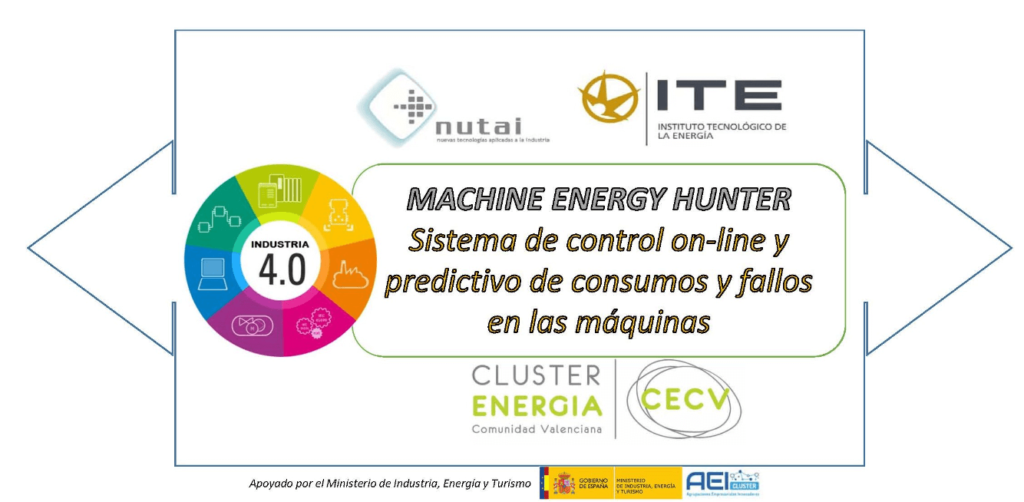 MACHINE ENERGY HUNTER (MEH) consists of the development of a software and hardware technological solution for the capture, treatment and analysis of stress and consumption, including energy consumption, in industrial machines. MEH is a tool that will allow on-line diagnosis, machine failure detection, predictive deviations and maintenance due to wear or breakage.
The Technological Institute of Energy (ITE), the Energy Cluster of the Valencian Community and New Industrial Automation Techniques (NUTAI) are part of this project.
The MACHINE ENERGY HUNTER project: ONLINE AND PREDICTIVE CONTROL SYSTEM FOR CONSUMPTION AND FAILURES IN MACHINES has been funded by the Ministry of Industry, Energy and Tourism (File AEI-010500-2017-224) within the call of the program of Aid to Innovative Business Clusters 2017.